I've recently had a chapbook—HUSH—published by the wonderful small Australian Blank Rune Press. The publisher, Valli Poole, was a dream to work with—she's so passionate and particular about what she does, and as a result the books (which she hand-makes) are exquisite. Blank Rune only do a very limited print run, and Valli has told me HUSH has almost sold out. But I have a few copies to sell, so if you'd like one, please hit me up! They're $15 (which includes postage). Here's a little taster from the book.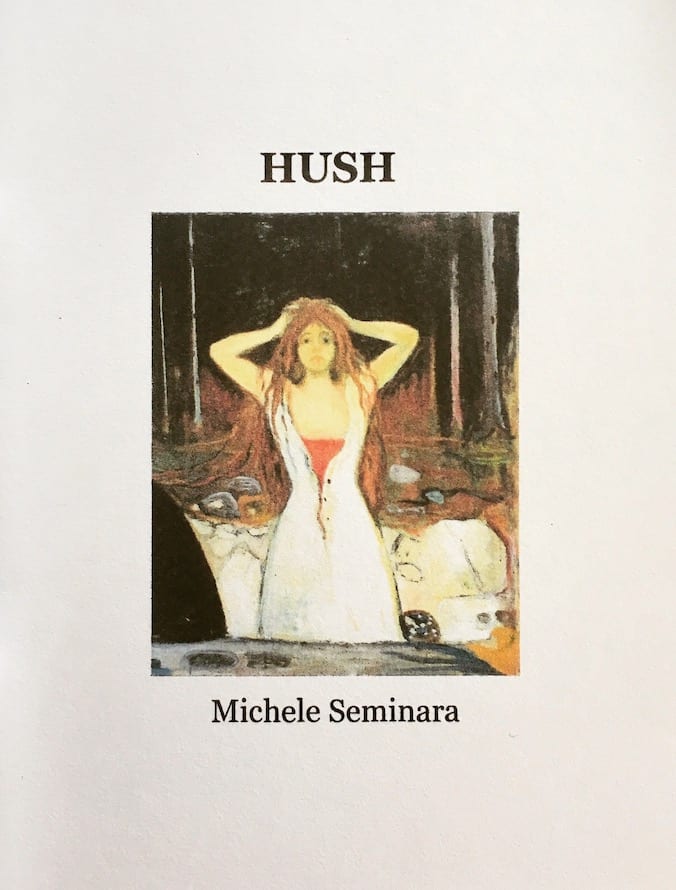 Facetune
I crop your girth of grief
so it won't show.
Coruscate your under-eyes
in the hope that hope might grow.
Destain your teeth, raze blemishes,
out damn spot!
Blood the lips, lend bloom
to what's worn off.
I pray I could move deeper—
sweep the lungs. Restart
the heart, the mind;
unspool the past.
Return us to the prescient game
I played,
when my unconscious
conjured you this way.